The dog days of summer are generally a time of relaxation, but not when Iowa stands like a looming specter, only 5 months away. The dynamics of the race were already shaken once Clinton declined to run, and many Democrats were hoping to see another uniting figure in order to prevent the significant infighting the Republican field has already experienced.
The Democratic Party was cast into even further doubt once Vice President Biden, the other uniting figure, declined to run for president. In his address, he made it clear that he thinks a new generation of Democrats are needed to revitalize the party. He had enjoyed his time as a public servant, but will largely end his political career with his vice presidency. Clinton and Biden were the two figures in the Democratic Party that experienced widespread support, and without them, their side of the field was now open. Many political pundits exclaimed that Biden being an integral part of the Obama administration was too toxic for winning over moderates during the general election.
The former Governor of Maryland, Martin O'Malley, was the first to announce his candidacy and has ramped up his campaigning efforts after Biden's announcement. Detachment from the federal government was many things that Republican governors preached, but O'Malley became the first Democratic one to do so on a large scale. He positioned himself as a progressive champion with executive experience that could bring "new blood" to the executive branch. The other strong liberal in the running was Senator Kirsten Gillibrand of New York, which many considered to be the literal and symbolic successor to Clinton. She has championed a lot of issues in the Senate, like dealing with sexual assault in the military and women's rights, that has excited the liberal base.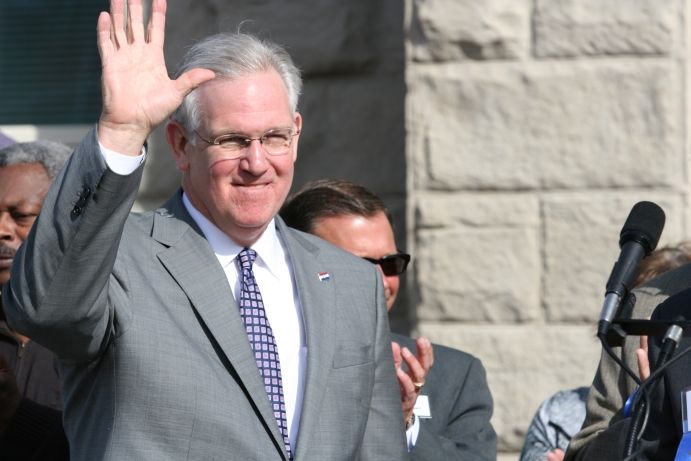 The other Democratic candidates were more than sufficient to shake up the race. Former Montana Governor Brian Schweitzer positioned himself as the anti-Hillary for the past few years before, which gained him many friends and enemies, and began running a very strong populist campaign to appeal to Western and rural Democrats. His brand of ideology is drastically different from most Democrats, and he would certainly bring color to the debates. The vacancy of a more moderate Democratic candidate was filled by Governor Jay Nixon of Missouri, whose campaign consisted of a call to simply "get things done" in the federal government. He also was consistent in affirming that he was in no way related to the disgraced President Nixon. He quickly gained many fans, but has few allies in the LGBT or black community. Even former San Antonio mayor and current Secretary of Housing and Urban Development Julían Castro has thrown his hat in the ring, whom many criticise as having far too little experience, but he has many supporters in the Latino community which is growing to become a very large part of the Democratic base.
However, the real elephant in the room for the Democratic Party was all of the fundraising that made up Clinton's shadow campaign. There was a lot of money, most of it not generated by Clinton, that was being gathered in preparation for what seemed to be an inevitable Clinton run for the presidency. After she no longer was considered for running, many of these groups patiently waited for her to endorse a candidate, but they were left directionless when she stated that she would refuse to endorse until the Democratic Party made its nomination. Many groups gave their fundraising vehicles to Gillibrand, who as the woman who replaced Clinton in the Senate, seemed like the perfect choice to carry on their legacy. Other groups, rather surprisingly, put their support behind Nixon who they hoped could be a unity figure.
SEPTEMBER 1, 2015 - GALLUP POLLING
Who do you support for the upcoming Democratic primaries?
Senator Kirsten Gillibrand of New York - 21.3%
Governor Martin O'Malley of Maryland - 20.9%
Governor Jay Nixon of Missouri - 17.9%
Secretary of HUD Julían Castro - 13.5%
Former Governor Brian Schweitzer of Montana - 10.8%
The fact that the Democratic Party was no longer the poster child of unity did not mean that the Republican Party did not maintain deep fractures between the wings of the party. Ted Cruz, the freshman Senator from Texas and star of the Tea Party movement, made a largely expected announcement that he would be running for president in early July of 2015. Governors John Kasich of Ohio and Mary Fallin of Oklahoma, who both largely remained below the national radar, made their announcements later in July. By the close of July, there was already a dropout from the race: Governor Walker, after facing scrutiny due to his continued criminal investigation, saw his numbers slip to below 2% and quietly ended his campaign.
The Republican party had its clear splits, with "moderates" Kasich and Huntsman, libertarian Paul, and conservative Cruz, Huckabee, and Fallin, while the Democratic Party was simply split and confused. Both races appeared to be truly anybody's game, and Iowa would prove that.
SEPTEMBER 1, 2015 - GALLUP POLLING
Who do you support for the upcoming Republican primaries?
Senator Ted Cruz of Texas - 19.2%
Senator Rand Paul of Kentucky - 19.1%
Governor John Kasich of Ohio - 17.7%
Former Governor Mike Huckabee of Arkansas - 13.2%
Former Governor Jon Huntsman of Utah - 8.1%
Governor Mary Fallin of Oklahoma - 7.8%